Vishesha Abharana Seva
The Lord is dressed with fine garments and specially decorated with precious ornaments and fragrant flowers.
Vishesha Naivedya Seva
Contribute towards an offering of specially prepared delicious food items to the Lord on this auspicious day.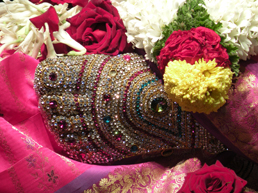 Narasimha Charana Seva
Make an offering on Narasimha Jayanti at the lotus feet of Lord Narasimha which are worshipped by His devotees for protection from all dangers.
Narasimha Jayanti Annadana Seva
Donate towards serving free lunch prasadam to devotees visiting the temple on the auspicious day of Sri Narasimha Jayanti (May 09, 2017).