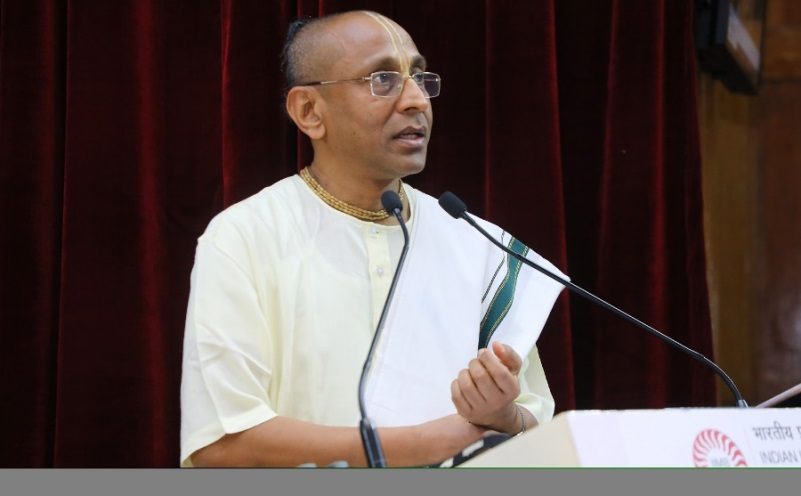 "Spirituality gives a grand purpose to life and a grander purpose to creation": Sri Chanchalapathi Dasa in a talk at IIMB
"Our life needs a grander, larger purpose that drives us every day," remarked Sri Chanchalapathi Dasa, Senior Vice-President at ISKCON, Bangalore, and Vice-Chairman at the Akshaya Patra Foundation, during a talk about 'Leadership and Spirituality', at IIMB on February 22, 2020. The event was hosted by the students of the Post Graduate Programme in Enterprise Management (PGPEM) 2018–20 batch.
"Leaders have a tremendous influence on society. They can create an impact, they can monitor the course of lives of people, they can craft policies which can influence masses, and so things have spiritual framework which influences their thinking to maximize good for the people and imitate the act of sacrifice for themselves," mentioned Sri Chanchalapathi Dasa while sharing excerpts from the Bhagavad Gita.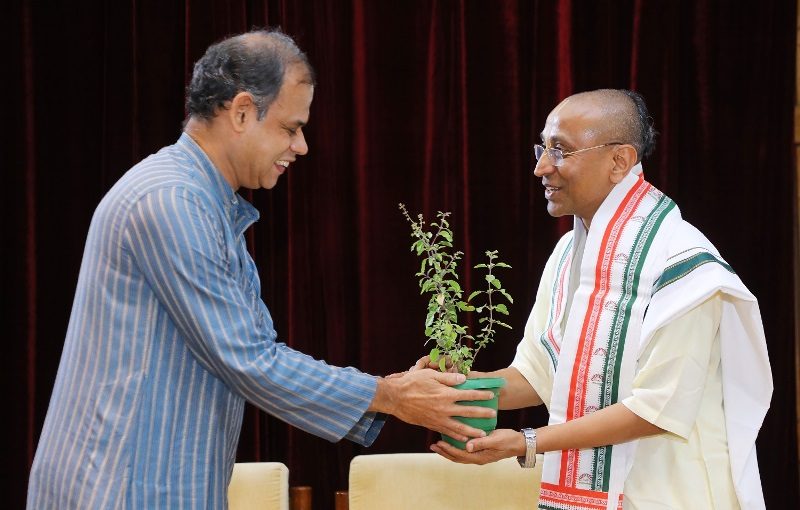 "The traditional Indian system recognizes three kinds of leaders or power centres in the society: Knowledge, Administrative, and Wealth," he said. "There are leaders who have in them all of these centers and all of them have to be spiritually trained, cognizant, and well-versed so that whether they are dealing with knowledge, perspectives and narratives of the society, or resources and people, involved in creating and managing wealth—all of them should have this background so they can do better for the society in a positive way."
At its core, your leadership purpose springs from your identity, the essence of who you are. There's an important link between the understanding of our identity and the purpose of our life. Spirituality begins with a fundamental understanding of the core of our being. Spirituality gives a framework that harmonizes and aligns all of the purposes—personal to universal.
There are core and peripheral aspects to all religions: core being common to all religions while peripheral aspect brings the difference in practices.
"With spirituality as the foundation, we can bring another kind of civilization, which is progressive, takes care of the necessities of life, and can bring a happy life; the spiritual knowledge has all that potential," pointed out Sri Chanchalapathi Dasa while closing his address.
Credit: Indian Institute of Management Bangalore
Link: https://www.iimb.ac.in/sri-chanchalapathi-dasa-talk-iimb