ISKCON Bangalore's  book distribution competition was launched as part of the ongoing Gita Jayanti celebrations. The inauguration ceremony of which was held at the Multi-Vision Theatre on its premises on the 11th of December. This occasion was graced by His Grace Sri Madhu Pandit Dasa, President, ISKCON Bangalore where he addressed the audience to inspire and encourage them to participate in the 2-month-long book marathon.
Speaking on this occasion, Sri Madhu Pandit Dasa said, "A book marathon is a book distribution competition that is held each year at our temple. This programme is conducted to induce the core principles of our founder-acharya Srila Prabhupada who also said that distribution of books, prasadam and the holy name are very important milestones in Krishna Consciousness. There is no short-cut to spiritual realization and spiritual growth is possible only through the process of practical devotional service. Therefore a marathon is conducted where more and more books are distributed and devotees are completely focused on this activity.
"In 1922, Srila Prabhupada met his spiritual master, Srila Bhaktisiddhanta Sarasvati Thakura, who encouraged Srila Prabhupada to spread the teachings of Lord Chaitanya Mahaprabhu throughout the English-speaking world. In spite of numerous obstacles and setbacks, Srila Prabhupada always kept his spiritual master's order close to his heart. If one wants to please Srila Prabhupada then one has to become his messenger and reach his books to other less fortunate souls."

Sri Madhu Pandit Dasa encouraged the assembled devotees by saying, "This is a great opportunity to distribute the knowledge of the scriptures and when we do this our own spiritual knowledge and realization will expand. We will become more and more rooted in Krishna Consciousness and less and less rooted in this temporary material world."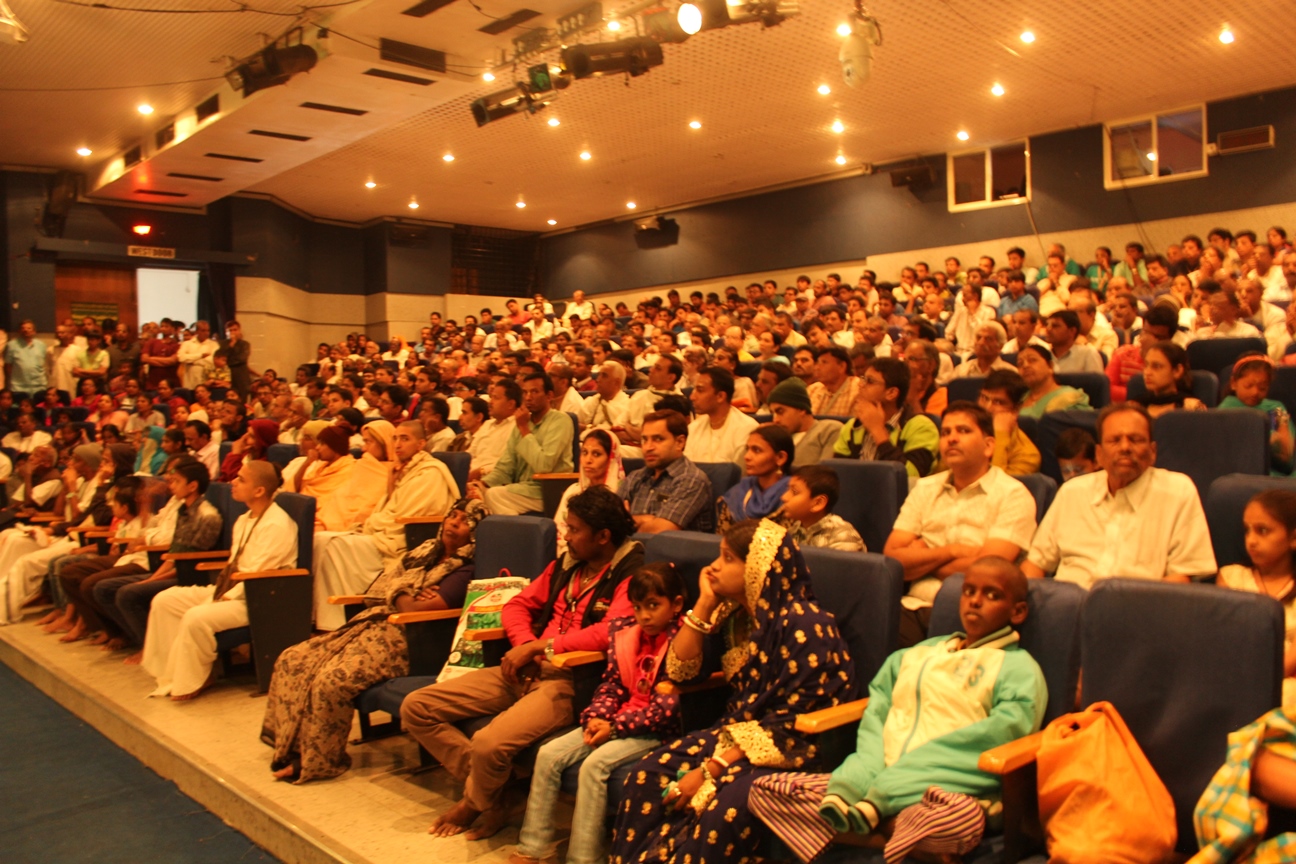 His Grace Sri Vasudev Keshav Dasa, Vice-President, ISKCON Bangalore gave a few guidelines and instructions on the book marathon. Some senior devotees also shared their earlier experience on book distribution and guided the devotees to be more enthusiastic if they encountered a discouraging situation.